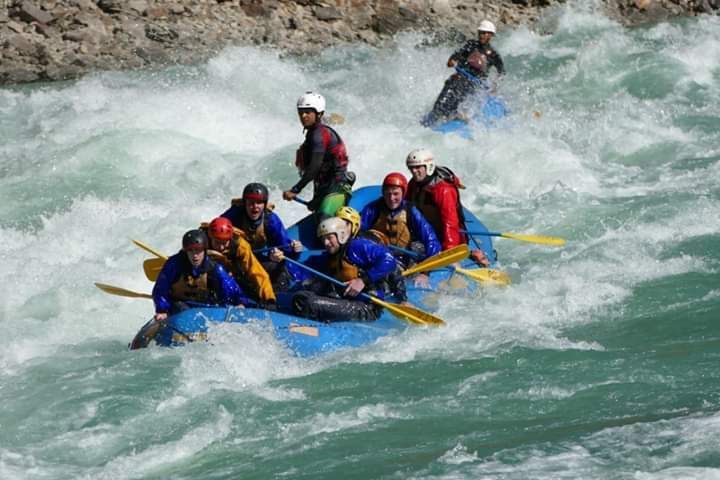 Rishikesh, India, offers thrilling rafting experiences with stunning natural beauty. Certified operators provide safety and custom packages. Be mindful of crowds during peak seasons.
2. Bungee Jumping In Rishikesh
Rishikesh offers one of India's finest professionally managed bungee jumping experiences for adventure seekers. High safety standards, 20 km from the city, ensure a thrilling adventure
Kaudiyala, at 380 meters high, is a renowned rock climbing spot amid lush forests. It offers white river rafting and camping, making it an exciting Uttarakhand adventure.
Naini Lake, nestled in Nainital, is a stunning crescent-shaped freshwater lake. Surrounded by Naini Peak, Tiffin Point, and snow-capped peaks, it offers breathtaking views, especially at sunrise and sunset. The hillside covered in coniferous trees adds to its natural beauty, and you can also explore Naini Temple on its shores.
The Kedarkantha trek is a popular trekking route in the Himalayan region of India. It offers stunning views, dense forests, and a chance to experience the local culture.
A Corbett safari refers to a wildlife safari in Jim Corbett National Park, one of India's most renowned tiger reserves. Visitors can explore the park's diverse flora and fauna, including the opportunity to spot tigers and other wildlife.
7. Paragliding in Ranikhet, Mukteshwar and Pithoragarh
Paragliding is a thrilling adventure activity offered in the scenic locations of Ranikhet, Mukteshwar, and Pithoragarh in the Himalayan region of India.
Skiing in Auli is a popular winter sport activity in the picturesque Auli hill station, known for its excellent ski slopes and stunning mountain views.